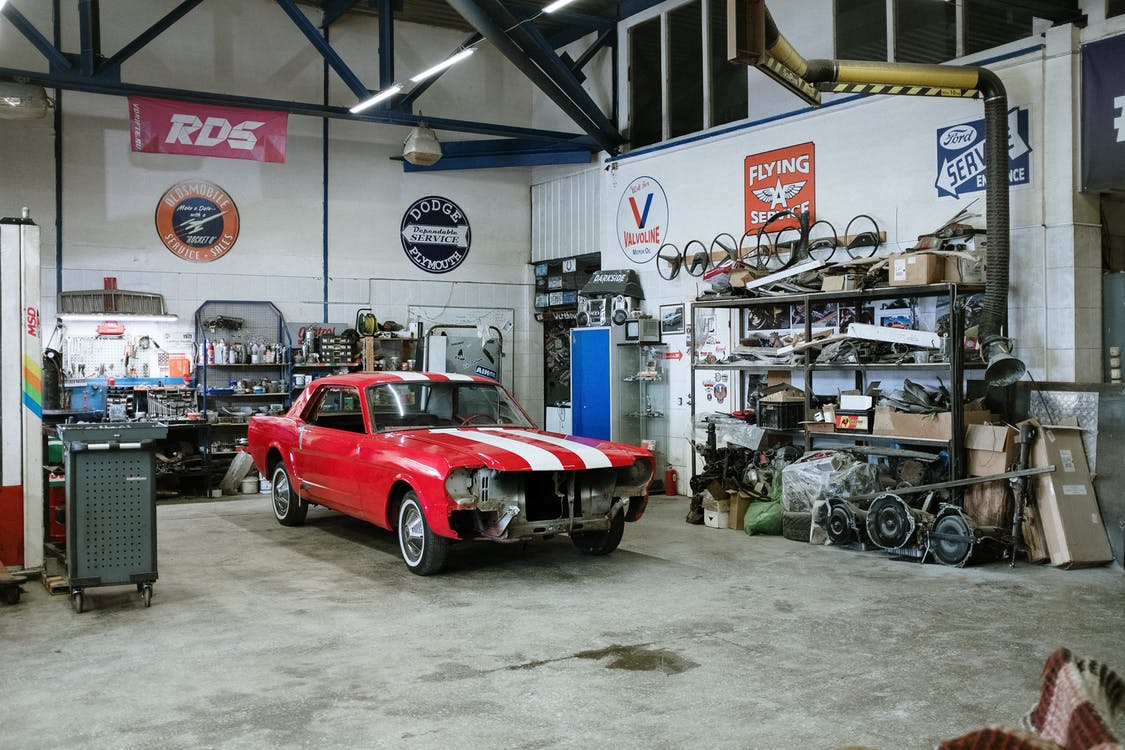 Top 10 Equipment Every Auto-Repair Shop Must Have.
If you're looking to run your own auto-repair shop, then you'll need a well-stocked automotive equipment to assemble your creation.
If you work as an automotive mechanic you must be certain to have every piece of equipment you need to tackle a variety of jobs.
Since you probably don't have unlimited space or budget, though, you don't want to purchase tools you don't need. That's where we come in.
Whether you are starting or you already have an auto repair franchise shop, you'll need these tools.
In this article, we have suggested a few tools that you must have in your auto repairing shop.
Besides, those who have plan's on working on their own car, here's everything you'll need to get started. Let's set the ball rolling!
Auto-Repair Shop Equipment's
1. Tool Set for Repairs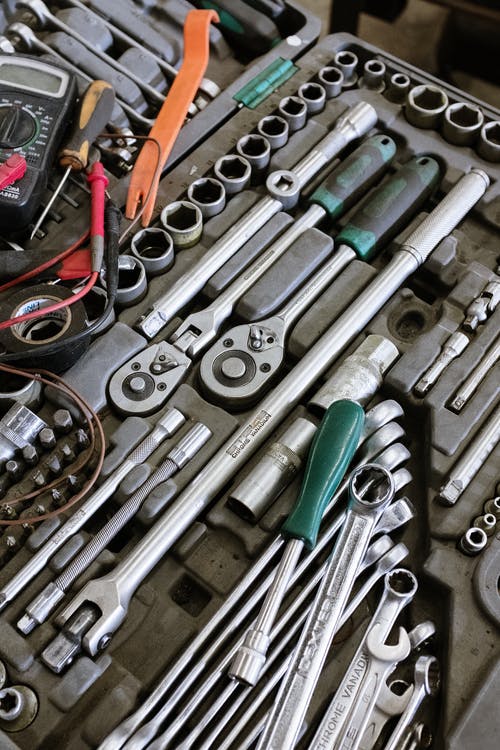 A set of tools mainly called tool set should be your main priority. Tool set would help you perform basic and difficult task. The use of right tool for a specific job help get the job done with ease and accuracy.
Get your self a tool set to help you run your automobile shop and build a better reputation.
2. Jack and Jack Stands
A durable floor jack will be required to perform routine works on a regular basics. It's a must to acquire a floor jack and jack stands to support vehicle when lifted.
Besides, most of the work that will be done requires an automotive lift. Vehicle lifts helps increase work productivity, compare car lifts at BestBuyAutoEquipment.com to help you perform quick diagnostics.
3. Air Compressor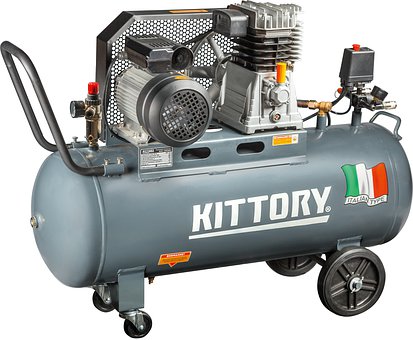 An air compressor according to Wikipedia is a pneumatic device that converts power (using an electric motor, diesel or gasoline engine, etc.) into potential energy stored in pressurized air.
Every auto-repair shop needs an air compressor to help increase productivity. For instance, an air compressor will help get few air tools working, to inflate flat tires, the ability to blow and dry parts and getting few paint work done.
Get your auto-repair shop one and your work will always be on point and you will reap your expense.
4. Engine Crane
Engine crane also known as engine hoist. This tool is use to get engines out of vehicles. They are purpose built for that.
As an auto-repair shop, there are chances of getting engine swap jobs coming in. Getting your auto repair shop an engine hoist will really be of a great help.
Besides, they can be use to carry new or used engines bought from the auto parts store.
5. Oil Drain Pan
An oil drain pan will be needed at your auto-repair repair shop to help catch and store the oil and fluids from cars that are been serviced.
Oil and transmission fluid change is a common task in most of the repair shop. So as an auto mechanic or shop owner, you'll need an one.
Besides getting an oil drain pan for your repair shop will keep the floor free from oils.
6. Battery Jumper and Charger
Most moving vehicles on our roads today are powered by 12-volts battery, and these battery is to be charged after period of using it.
In most cases they easy drain out when left idle. Here, a good battery jumper and charger will be needed for the shop.
Your auto-repair shop will need a good battery charger and jumper to handle these services.
7. Work Bench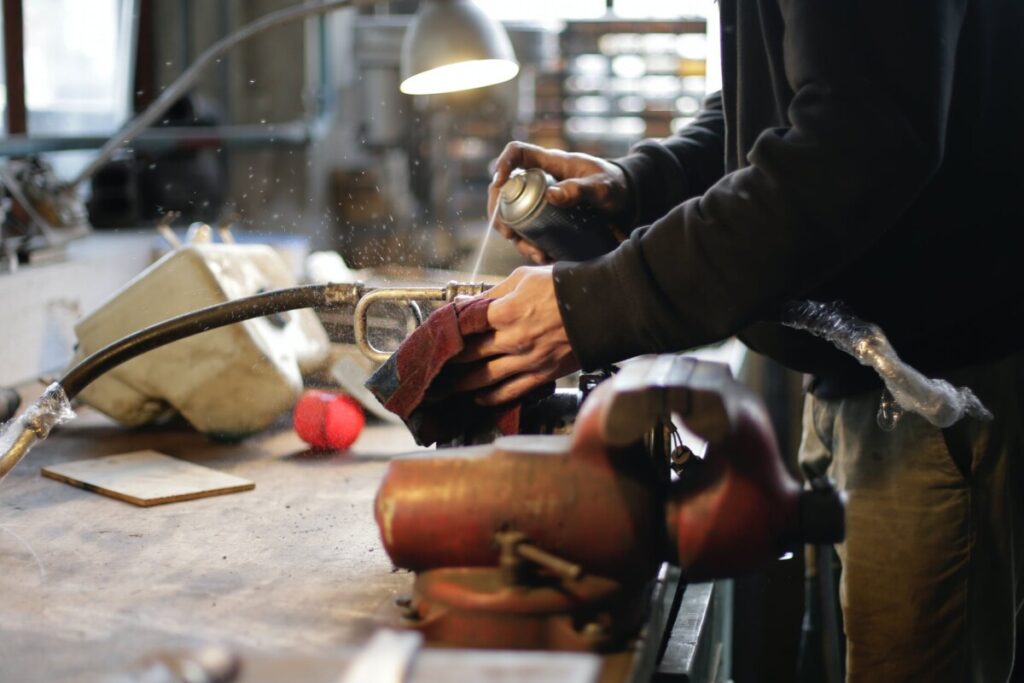 There will be many uses for a good work bench in your shop – working on engine assembling and disassembling, parts separation and much more.
Get your shop one and you will reap it benefit.
8. Tire Changer
A tire changer will help your shop generate more income where most of the work that will done on tires will be indoors instead of outsourcing. A good tire changer will help your shop perform quick tire changes for its clients and other work related to tires.
9. Storage/ Storage Room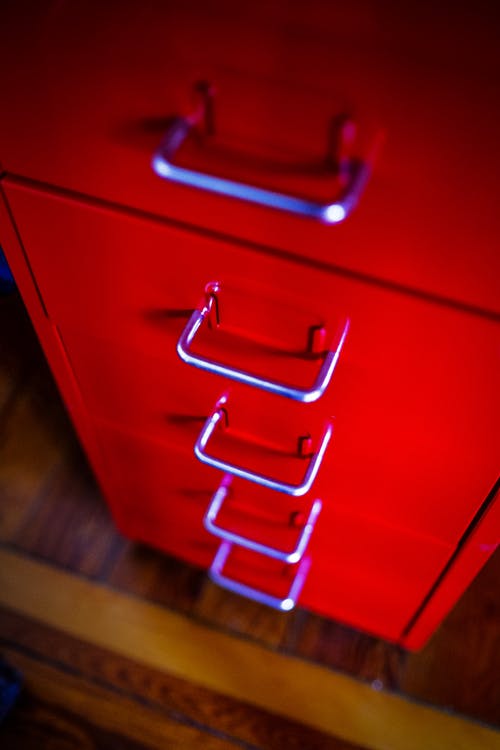 As you keep offering services to clients and more work comes in, there will be a need for a storage room to help keep your tools, fluids, parts and many more.
A storage room will keep the shop in place and not looking like a junkyard.
10. OBD II Scanner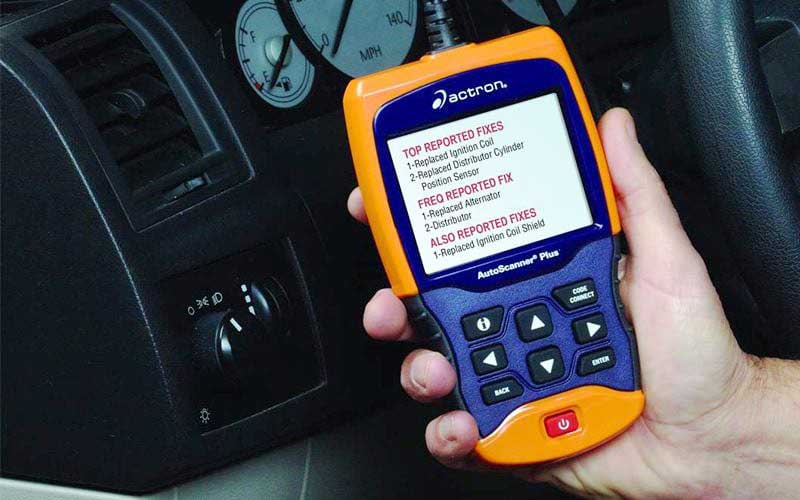 If you are working on a car or anything made after 1997 then there will be a need of using an OBD scanner. But if you working on an old M. Benz there is nothing to worry about obd scanner.
If there is nothing to worry about, not a check engine light mystery.
Final Verdict
An auto repair shop needs a lot of equipment depending on the services rendered. Above are basic tools that you must need. No matter which one you buy, do proper research before buying.
Go well!