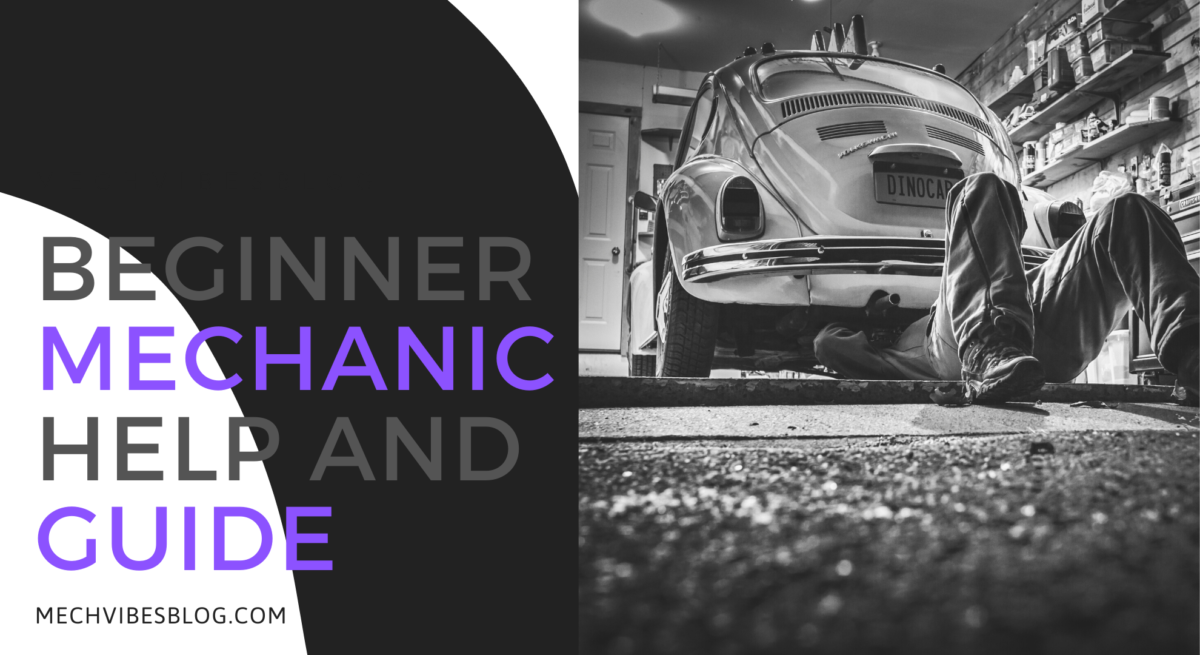 Beginner Mechanic Help and Guide
Beginner as a mechanic?, have a plan to work? or even learn how to turn wrenches, then in this post I will outline few steps to guide you when taking such step.
Anyone can be a mechanic, qualified or professional.
The question is, how determined you are as are beginner mechanic or as you are about to begin your mechanic career and how eager are you to upgrade yourself when you are a qualified mechanic or technician.
Here's on of the best auto repair books I recommend as a beginner mechanic. This book has proved to be an extremely useful guide for anyone who owns a car and want to maintain it.
The main role of a beginner mechanic is to quickly and accurately diagnose the problem on a vehicle, perform maintenance, repairs and inspections.
Mechanics work on small and big engines, drive belts, transmissions and electronic system.
Being a mechanic is not basically about knowing how to loose and tight or turn a wrench but entails much on understanding how basic principles/things work and function.
Follow the steps to guide you as a beginner mechanic or Technician.
Related Post
Step By Step Guide For a Beginner As A Mechanic
1. Be Determined
Having a determined mind is when you can reach your goals, is when you are ready to overcome any challenge that comes along your path.
This will really strengthen you and to keep you on track.
You must build the power of consistency, everyday workout plans and responding positively to negativeness.
After reading this book, you will be fully inspired and motivated to take bold steps. Is a mind management program to help you achieve success, confidence and happiness.
Willpower and determination helped many successful people to work hard and to stick to their long term goals.

2. Get Education
Having a clear knowledge on knowing how things work, how they function and why they exist can really be of help when beginning or as a beginner mechanic/technician.
Getting education does not basically means holding a first class degree, all needed is being able to read and write.
There are more free information and resource on the internet to help you become a better person or technician, with this you can easily learn new things quickly in mastering your skills.
Check out this book, a quick guide and really helpful.
3. Ready To Serve
This is also a good factor to tackle, to be a successful beginner mechanic, you must to be ready to work as an assistant mechanic with few qualified mechanics to help you master your skills and broaden your knowledge throughout your training.
Must be ready to serve and obey leaders who have acquire more knowledge concerning the job.
You must also work as an assistant or an apprentice before you can get basic experience on the job.
4. Knowing Your Tools
You must also have time to study each and every single tool use to conduct repairs and maintenance, its function and how best they work to produce accurate results.
Working so hard with wrong tools can be such as hell. Working with the right amount of tools can make your life easier and smart in providing accuracy and professionalism in your work.
It will be advisable to know each and every size of the tools you will be working with and one's needed for specific job.
This set of wrenches will really help you as a beginner mechanic.
Related
Porsche And Their Fault Code Meanings
5. Learning How To Run Diagnostics
Diagnostics is the identification of the nature and cause of a certain phenomenon. This entails scanning of vehicle with an OBD scanner to know major or possible causes of a vehicle and to derive fault codes.
This requires each and every beginner mechanic to know how to quickly and accurately perform right diagnostics.
Most modern cars requires a diagnostic tool in diagnosing the condition of a vehicle. Its very important to know how to use the diagnostic tool well in deriving fault codes and performing few adaptations on modules.
Accurate diagnostics are based on mechanical and observational testing as well as information provided by the customer.
There are also few remapping software to help you perform ecu programming and chip tuning.
6. Reading of blog posts and forums
Another major factor here, reading is the best tool to success. As a beginner mechanic I encourage you to read more on every project or work that comes across your path.
Get time to read post and forums on how to get tips to solve problems easily. This will equip you to take bold steps and act right.
Also, subscribing to these forums and blog sites can help you follow up with trends and discussions on major issues and what can be done to get them solved.
This can also boost your confidence and broaden your knowledge.
Related
AFS (Adaptive Front-Lightning System)
7. Take Free Online Courses.
There are free websites out there which provides online courses for free which you can apply to enhance your career and skills. Eg; Udemy, Thinkific, Skillshare, Udacity.
Most provides free PDF notes , which can be downloaded easily. Being a beginner mechanic does not only entails on how to turn a wrench.
Take these factors into consideration as a beginner mechanic and it will really enhance your life as a mechanic and make sure you learn new things everyday.
What are your views, you can share or bring in your comments. You can also Subscribe for our latest post and promotions.
Thank You.