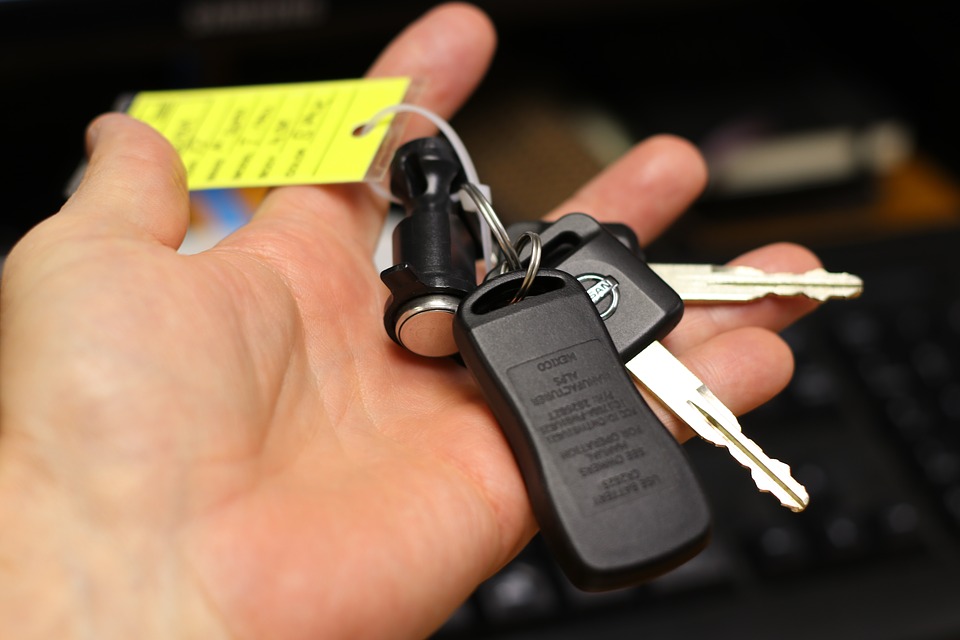 5 Terrible Mistakes to Avoid When Selling a Used Car
The decision to sell a car can be influenced by many things – the need for a change, perhaps the vehicle may be out of service and needs to be disposed of, or you may not be in a position to maintain it any longer.
However, selling a used vehicle has some challenges, from determining the value of the car, to finding the right buyer.
There are many mistakes people make when disposing of their used vehicles. However, you can avoid these mistakes, and get the best out of the sale if you do your due diligence.
Here is what you should avoid!
Mistakes to Avoid When Selling a Used Car
1. Not knowing the value of the vehicle
The money you are likely to get from the sale of your used car will depend on its value. One thing for sure, every car's value starts depreciating from the minute you buy it..
Knowing the value of your car helps you to determine the best selling price. Remember, you want to get the most money out of it.
You should not overprice the car as this will drive away potential buyers. You shouldn't settle for the lowest offer either. Your car's worth will be determined by several factors like its current condition.
For instance, if it has faulty breaks, worn-out tires, bad engine among other defects, this will lower the value of the vehicle – and as a result, you will have to reduce the selling price.
Tip; Repairs go a long way in increasing the resale value of your vehicle. You can apply a ceramic coating to increase its worth. 
However, avoid overspending on repairs trying to make your car appear new as this may cost you in the long run.
2. Not cleaning your car before sale
Washing a car before the sale may seem worthless for some, but it actually increases your vehicle's resale value.
Do not let such a simple thing get in the way of getting the best offer. Show the buyer that you value the car – even if you are putting it on sale.
Creating a good first impression to potential buyers ensures they consider it. You may clean it yourself using soap and water, or take it to a car wash – which we highly recommend.
Again, don't just dwell on the outside of the vehicle and forget about the interior. A potential buyer will inspect every corner of the car before buying it. They say "don't judge a book by its cover", but for this one, the cover (exterior part of the vehicle) needs to look presentable.
3. Taking second-rate photos of your car
You don't expect to be moving around with your car with a tag on it written "For sale" and expect to get the best buyer. You have to find other ways of getting buyers – which means taking a step further and advertising your car.
You will need to take clear photos of your car and upload them online. You can do this yourself if you have a good camera that can capture the best photo from different angles. If not, get the help of a camera-savvy friend.
Remember, you need to show potential buyers every part of the vehicle, from the tires to the seats. If the photos are stunning, you will attract many potential buyers and receive better offers.
But remember to not exaggerate so much using filters to make your car appear new. You only need real photos of your car and you will have a quick sale.
4. Falling for the first buyer/offer
As soon as you list your used car for sale, you should expect many offers from potential buyers. And as much as you want to sell the car quickly, do not be so quick to close the deal on the first offer.
However, this doesn't mean you should turn away the first offer. Keep them on hold until you get the best offer for your car.
You should focus more on offers that are close to or more than your asking price. A little patience could see you selling your used car at a much higher price than you thought.
Also, you will only get more offers if you have good advertising skills. Today, advertising has been made easier and effortless – all thanks to technology. All you need is a social media account like Facebook, photos of your car, and a short description. Take advantage of the free advertising platforms to get more offers.
5. Forgetting the paperwork
A vehicle is not something you just meet the buyer and hand over the keys. There is a process that must be followed – a full transfer of ownership. You must make sure that you cut off any liability in your car after the sale.
Here are some of the most important documents you will need to complete the sale.
Vehicle's history and service reports – First, you will need to show potential buyers your vehicle's history report. The service records prove that the car is well-maintained and in good condition – a huge plus when selling.
Vehicle title – this is the most important document as it denotes the ownership of the vehicle. If you used your vehicle as collateral to secure a loan somewhere – perhaps from a bank, then the bank will be holding your car title and you cannot complete the transfer without their approval. If you lost or misplaced the title, you will have to apply for a replacement from your DMV (Department of Motor Vehicles).
Bill of sale – This document is critical when selling your car. It helps you keep a record of the transactions between you and the buyer. Make sure you get copies of the bill of sale from your local DMV.
If you have a warranty for your car that hasn't expired, you can transfer it to the buyer. Any buyer will be more than willing to purchase your vehicle if it comes with a warranty.
Bottom-line
Selling a used car can be daunting if you lack a plan. You will make mistakes in the process that will make you get the least value out of the sale. 
However, if you can learn from other people's mistakes, and do things differently, you will have a quick sale and get the most money out of it.
Author: Paige Gibbs