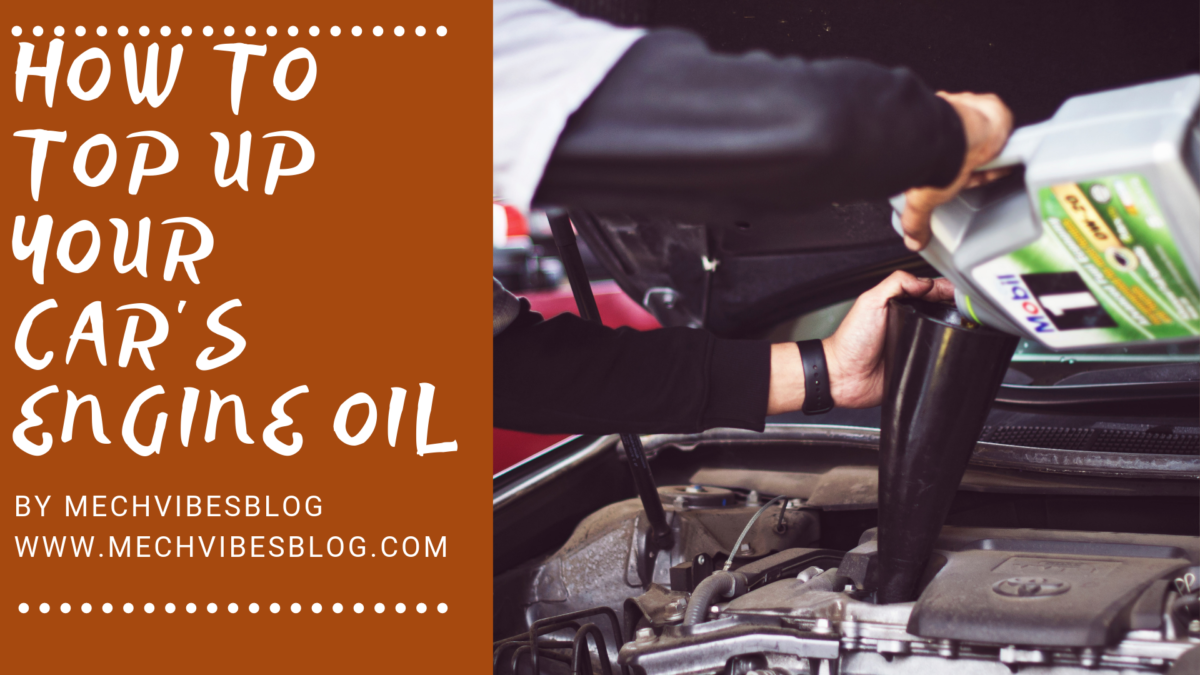 How to top up your car's engine oil
If you have check your oil level and find out its low, here is quick guide on how to top up your engine oil.– How to top up your car's engine oil.
Use the vehicles grade of oil recommended in the owner's manual and make sure to put the dipstick back and free from dirt.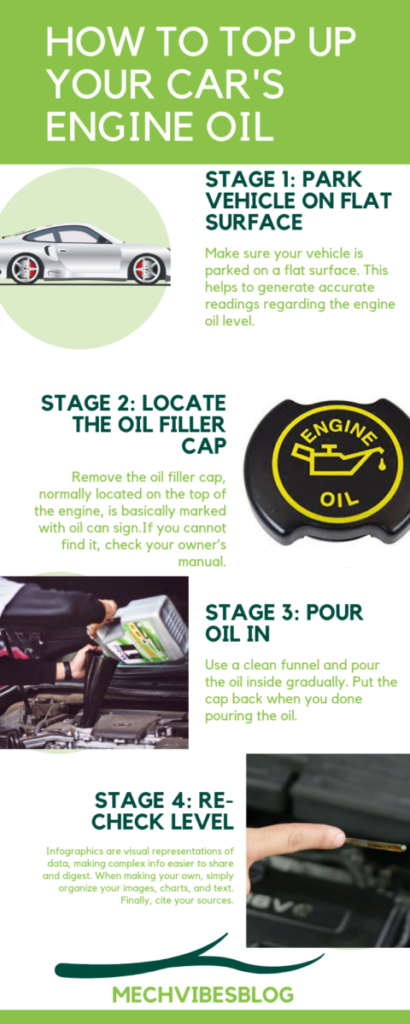 What you'll need
Summary:
Park your vehicle on flat surface
Locate filler cap
Pour oil in
Re-check level
Repeat
Step by Step Guide
By the end of this guide or procedure, you will be capable of topping up your car's engine oil by your self. Lets set the ball rolling.
Park vehicle on flat surface
Make sure your vehicle is parked on a flat surface. This helps to generate accurate readings regarding the engine oil level.
Locate the oil filler cap
Remove the oil filler cap, normally located on the top of the engine, is basically marked with oil can sign.If you cannot find it, check your owner's manual.
Pour oil in
Use a clean funnel and pour the oil inside gradually. Put the cap back when you done pouring the oil.
Re-check level
Re-check the level to make sure it is below or at the desired level.
Repeat
Repeat process if oil is not at its desired level. Close cap when you done.
Related
Conclusion
We recommend that you check your oil level in the morning when the engine is cold where most of the oil has run down into the engine's oil pan.
Most people overlook checking their engine oil. It's easy to do, but can cause major damage requiring thousands of dollars for repairs. Check out how to check your vehicle's engine oil
Besides,Leave Me Your feedback and comments. All questions are welcome, and no question is stupid. Best describe your problem the way you can, and we will reach a conclusion and come up with a solution. — How to top up your car's engine oil.