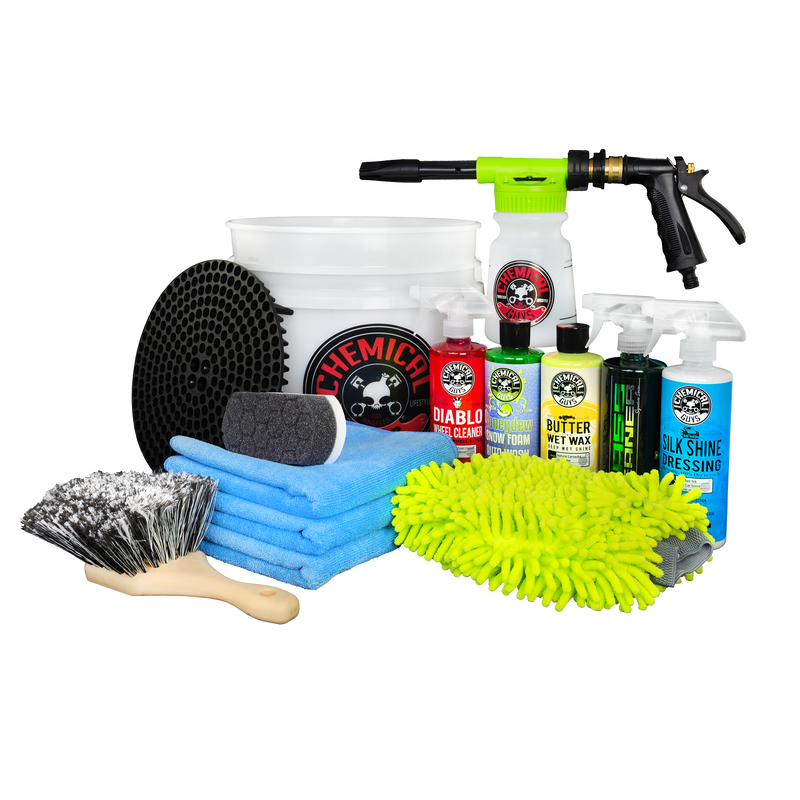 Top 3 Best Car Detailing Kits
Do you regularly wash your car, but find yourself not satisfied with the results? Do you go for a car detail? Washing and detailing your car is one of the most important car care maintenance tasks you will perform.
Whether you are driving a new car or one of the long-serving machines in town, there is always that urge to keep it clean at all times.
Car detailing kits are specially designed to keep every square inch of your car looking shiny and spotless. Most car owners prefer to detail their car by themselves.
Doing it yourself can be actually significant, as well taking your vehicle to a car wash can mostly strip off the protective layers of wax on your car.
Besides, most body shops and professional detailers offer machine detail that makes your vehicle look better.
We've taken the time to review and compile this list of best car detailing kits. There are a lot of available complete car detailing kits online
. Also, most car detailing kits are readily available at your local auto parts and retail stores.
Below are MechVibesblog's recommended car cleaning kits. Having the necessary kit for the job is a must.
3 Best Car Detailing Kits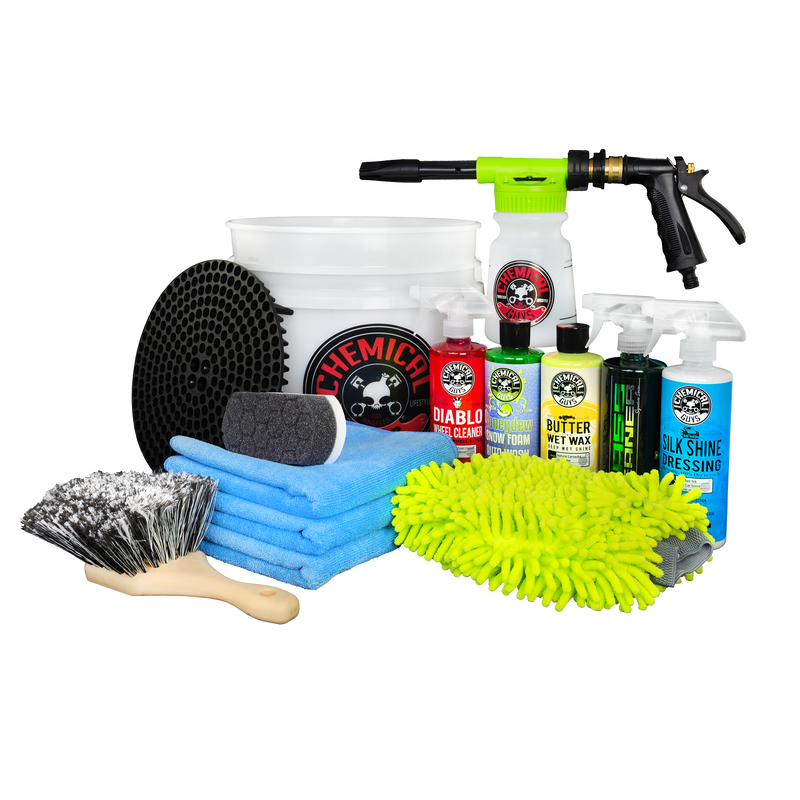 Chemical Guys HOL126 Arsenal Builder comes with Torq foam blaster & bucket and a total of 14 components. It contains everything needed to clean and maintain a beautiful shine on any car or truck.
It comes with a foam gun, which also makes cleaning your car fast, easy and fun for the entire family.
Besides, here are the great products included: Butter Wet Wax, Honeydew Snow Foam, Diablo Wheel Gel, Silk Shine Dressing, Glass Cleaner, Detailing Bucket, Cyclone Dirt Trap, Torq Foam Gun, Microfiber Wash Mitt, Short Handle Brush, 3 Microfiber Towels & an Applicator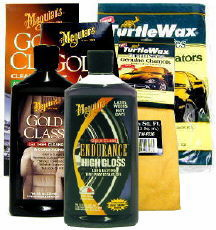 Have your car looking great with Meguiar's selection of car care products. This Package includes the necessary ingredients to clean and wax your car, clean the tires and restore the vehicles leather interior.
Besides, this is one of the most complete car wash kits you can buy. Plus you will be able to do all of this without getting your hands dirty with the Chamois for drying the car and special wax applicators.
Most of these great products come in a kit that doesn't cost too much. Great paint polishing results, ultimate restorer, high-quality mitt and at affordable price.
All in all, this is the ultimate car wash kit that will give your car's interior and exterior a complete detailing. You really can't go wrong with this kit, either.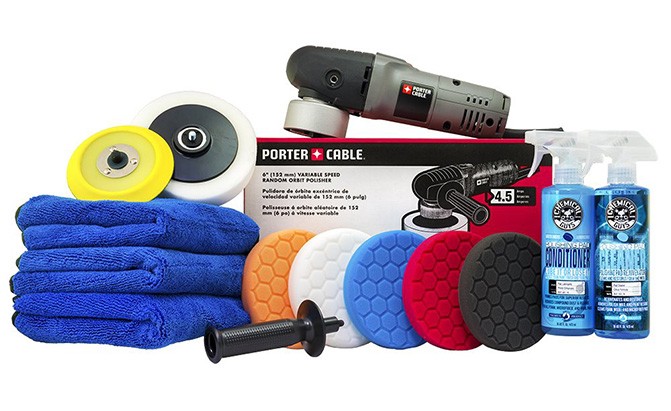 The Porter Cable 7424XP is a professional tool guaranteed to bring out the very best finish. It operates electronic variable speed between 2,500 – 6,800 OPM (Oscillations Per Minute).
With a total of 13 components, this kit has all you need to restore and maintain a showroom-grade look on your car. The value provided by the Chemicals Guy's Complete Car Care Kit is incredible.
It comes with a newer, more ergonomic design which makes this polisher easier to hold and use. Its gives you more control over the tool, making it more comfortable.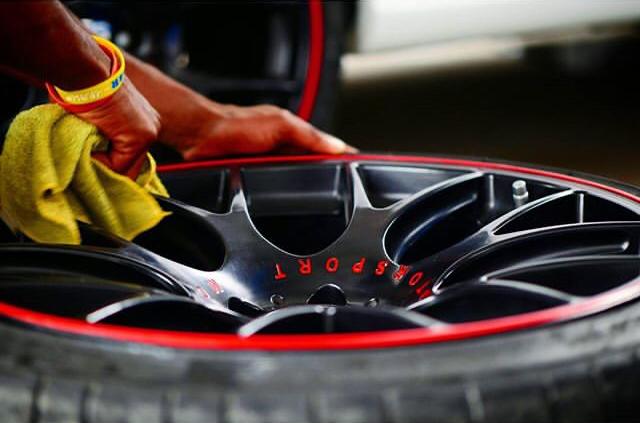 Conclusion
Make sure the car wash shampoo and cleaners included are none abrasive. Meaning, when you scrub the car the shampoo shouldn't make the abrasive dirt and grime move around. That might cause scratches.
Detailing your car ensures a clean finish that is protected from the elements. Choose a kit with products specifically listed to be non-abrasive. It's very important for protecting your car's paint.
No matter how often you choose to detail your ride, selecting one of the 3 best car detailing kits presented here is the perfect place to start.