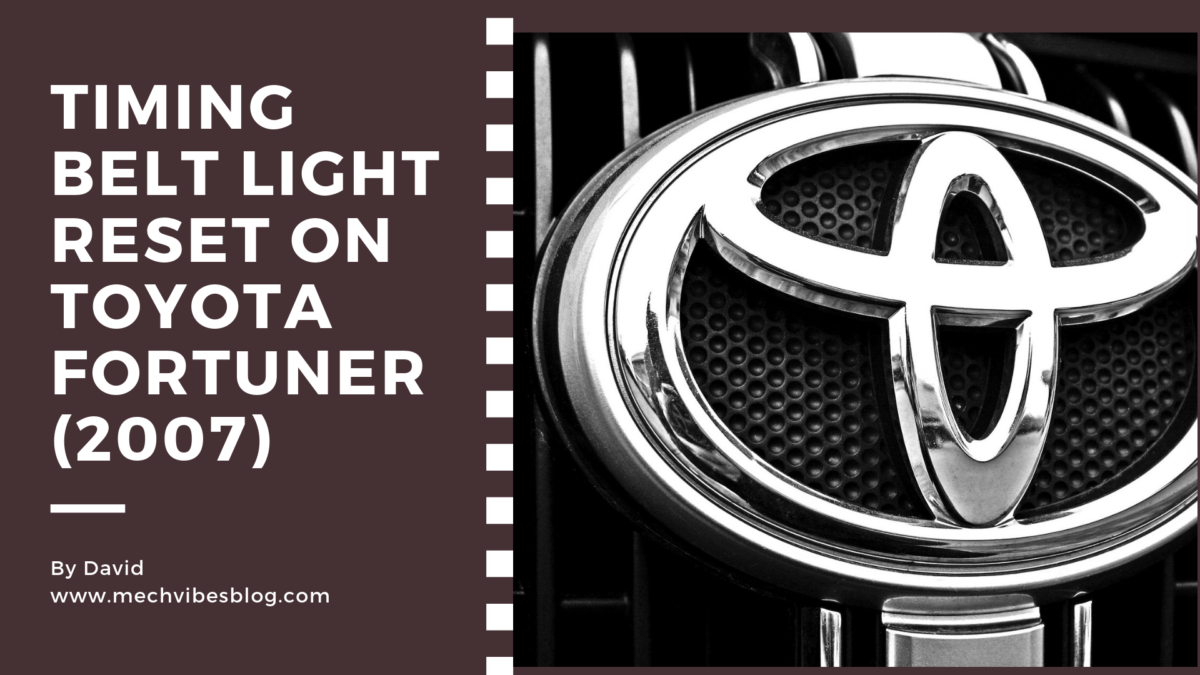 Timing Belt Light Reset On Toyota Fortuner
Hello everyone, welcome once again to mechvibesblog, today we will learning how to reset timing belt light on a toyota fortuner(2007 model).
Many people find it difficult in resetting the timing belt light after timing belt have been replaced.
Below is a quick guide on how to reset a timing belt light on Toyota fortuner 2007 model.
Related Topics
Step By Step Guide
Make sure all doors, hood and trunk are closed.
Insert your your key, but don't turn yet.
Press and hold the ODO reset button in front of the cluster.
Quickly turn on the ignition while you keep holding the ODO reset button for 10 seconds.
ODO will be reading 10/15/25 on dashboard depending on the kilometers.
Press the ODO button off and on till you have a different figure.(20…6)
Continue to press till it reads the same digits again.
Finally, it will reads 20/15.
Press and hold ODO, to read current kilometers traveled.
Start engine and timing light should be off.
Thank you. If found helpful you can share this post or join our community.
Leave your feedback and comments. All are welcome, and no question is stupid.