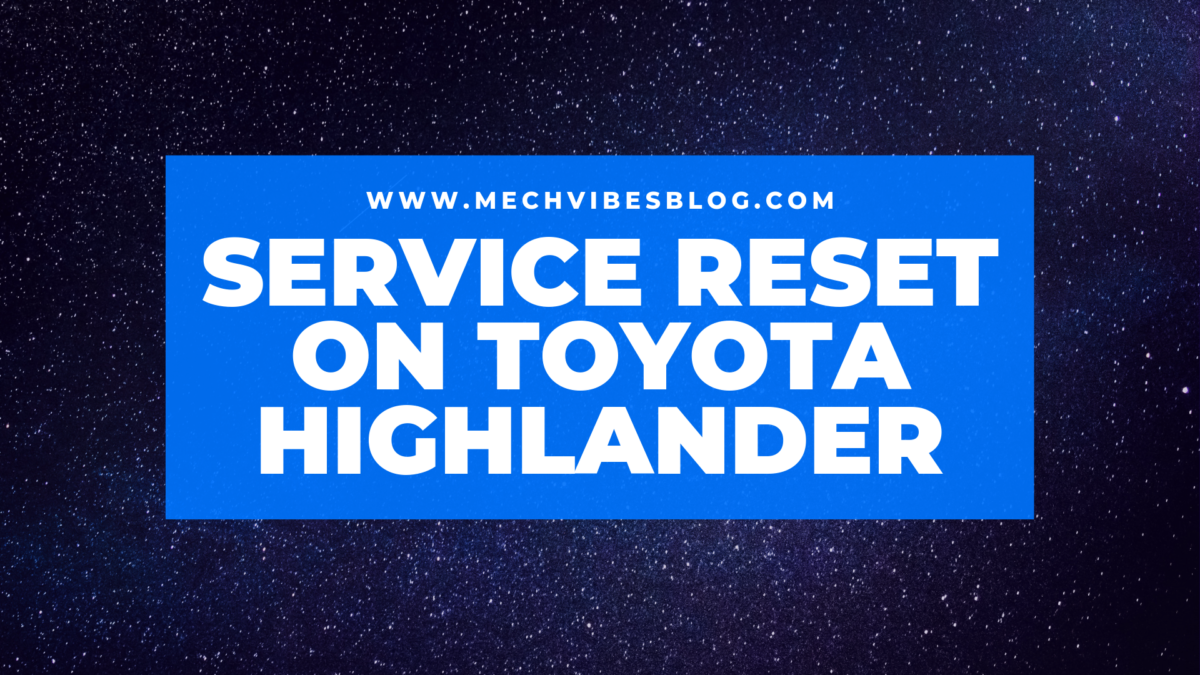 Service Reset on Toyota Highlander
Service Reset on Toyota Highlander – This is a quick service reset you can perform on most Toyota cars. But basically this guide is for Toyota highlander 2012 special model-
The following procedure is a step by step guide on how to easily reset service warning light Toyota highlander models.
I recommend you keep all doors, hood and trunk close. Also, using fully synthetic oil will always keep your engine healthy.
Related
Maintenance Required Light On Toyota
Bentley Continental GT-Service Reset
Firstly, locate the trip button and make sure its reading trip A. This can be check when engine is running or ignition is on.
After confirming trip A reading using the button located around the dashboard, turn engine or ignition off.
Now, press and hold the trip button for few seconds whiles you turn the key/press knob to ignition mode until the trip meter displays "000000" on dashboard.
Continue to press and hold the trip button until it displays "COMPLETE".
Finally, turn ignition off and run the engine to confirm reset.
Your feedback, comments and questions are welcome.
Furthermore, Give us a call, schedule an appointment, or stop into any of our service centers within Greater Accra area today.
Service reset popular topics