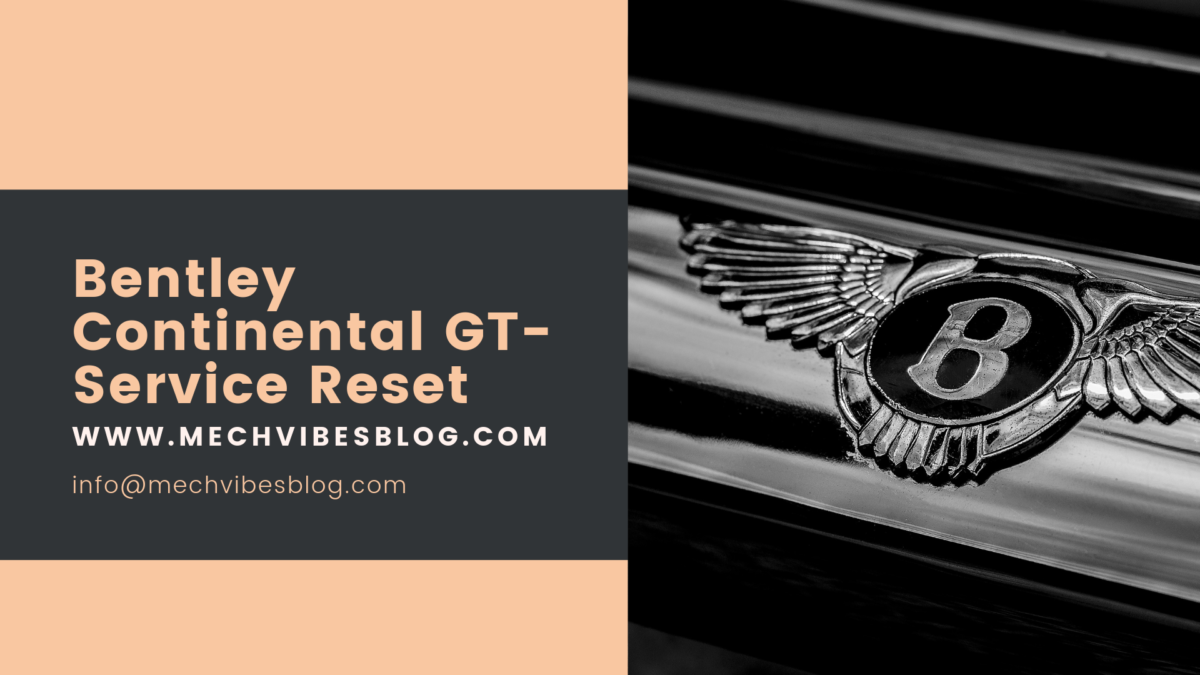 Bentley Continental GT-Service Reset
Needed help on Bentley Continental gt service reset? Bentley are British made cars by the name Bentley Motors founded by W.O Bentley and H.M Bentley in 1919 but currently owned by Volkswagen Group (VW). Bentley Motors Limited is a British manufacturer and marketer of luxury cars and SUVs
Related
Bentley '99' Arnage-Service Required Light Reset
Bentley Continental GT, Flying Spur,Bentayga SUV are special brands produce by Bentley Motors. In this view, we will learn how to perform quick oil reset on Bentley Continental gt 2003 model.
Make sure service is done before performing reset on vehicle and always remember to use fully synthetic oils.
All doors,bonnet and trunk closed.
Slot in the key. (Don't start vehicle)
Press and hold the trip button,quickly turn the key to on-position.
"Service Reset" will display on the cluster board.
Quickly press the silver knurled knob on steering to confirm process.
Successful, Bentley continental GT 2003 model service reset complete.
Check out this article for or a quick and easy guide on how to reset oil light on Bentley arnage
Suggestions are welcome. Is there any other method you think it could help that wasn't stated here, we would love to hear your thought.
Drop your views and opinions in the comment box below.
If you enjoyed this article, then you can subscribe to our newsletter for our latest post and promotions.