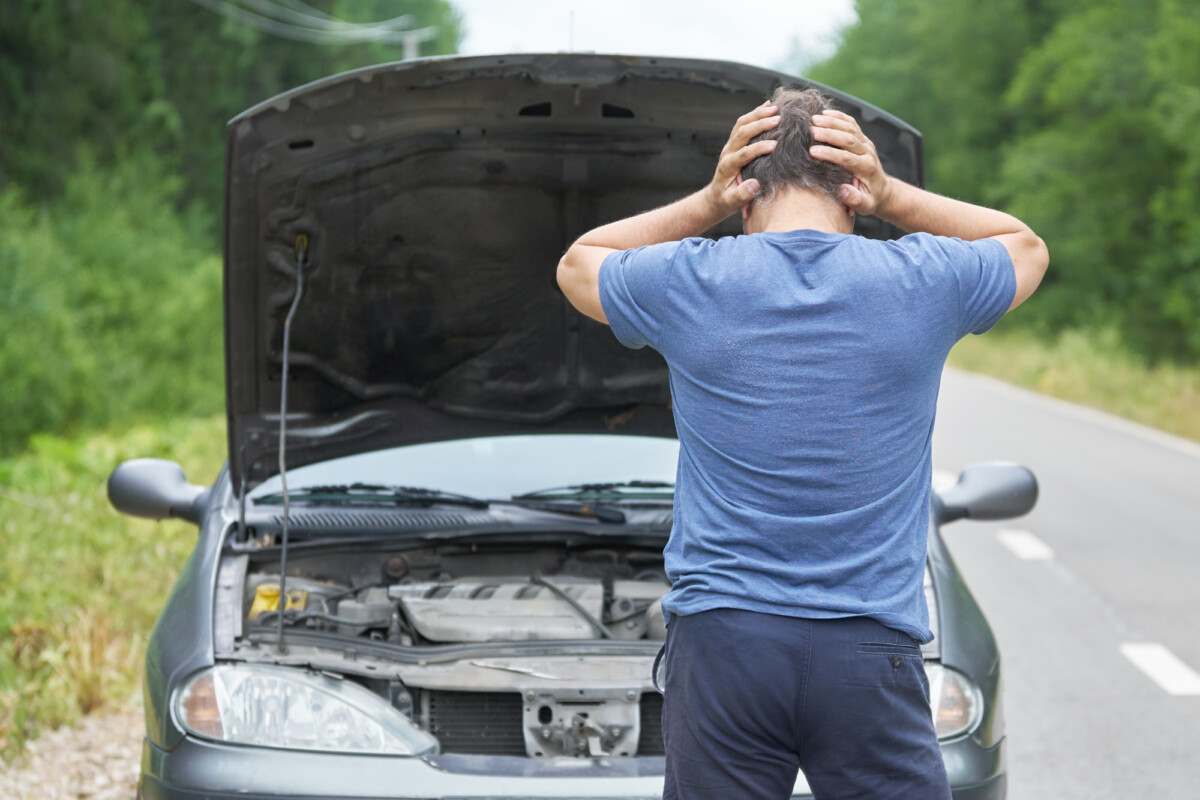 How to Check For and Handle Car Recalls
Check for and handle Car Recalls? "This car's got a clean title, low miles, and WOW, only one owner! And since you're my favorite car shopper today, I'll sell it to you for a fraction of its value! Whaddya say!?! I'll give you three minutes to decide. After that, the sale is off!"
You obviously wouldn't buy a vehicle from that kind of high-pressure salesperson. Unfortunately, it's not always that easy to spot a scam.
What if you're car shopping online and there's no salesperson to ask?
How can you find out if the vehicle you want to buy has a clean title? Is there a way to check for recalls?
The answer is yes! There's an easy way to search almost any vehicle's history. Keep reading to find out more.
What Are Vehicle Recalls?
Vehicle recalls are issued by a vehicle manufacturer or the National Highway Traffic Safety Association (NHTSA). Car recalls are usually the result of a defect or safety problem that needs to be fixed.
Some auto recalls are minor issues but still pose a threat to drivers and passengers. Other car recalls are more serious in nature and should be addressed ASAP.
Vehicle owners are notified of recalls by the NHTSA or the vehicle's manufacturer. This usually happens within 60 days of the manufacturer's knowledge of the issue.
Owners are directed to the nearest dealership or cooperating repair site to have recall issues resolved. This usually happens at no expense to the vehicle owner. Although, some cars over ten years old may not be eligible for a free repair.
How Do Auto Recalls Happen?
Auto recalls can come about in several different ways.
The manufacturer recognizes an error and issues an auto recall.
The NHTSA is notified of a single issue or set of issues by many different vehicle owners.
The NHTSA stores all vehicle complaints in a database. When they receive repeated reports of the same issue, they investigate the claims.
If an investigation reveals an issue the makes the vehicle unsafe, the NHTSA contacts the vehicle manufacturer.
By law, a vehicle manufacturer is required to notify owners within 60 days. This is almost always done by mail.
Car and truck owners can also receive car recall notices through email. Many vehicle recalls make the news as well. If you catch the local or national news regularly, you should be able to find out about any major car recalls.
There's also a very easy way for you to check auto recalls yourself. Keep reading to find out how.
How Do I Find Out if a Car Has Been Recalled?
But what if the car you need information about is not yours? By using sites like vininspect.com or nhtsa.gov, you can easily check recalls by VIN check recall tools.
You can use recall lookup search tools on these sites by entering the Vehicle Identification Number (VIN), make, and model. It's a fast and easy way to search all VIN recalls.
Using online VIN search tools for VIN lookup recalls is a smart move before purchasing a pre-owned car or truck.
The NHTSA site will not show any recalls older than 15 years.
If your search brings up zero open recalls, it means there aren't any recalls. This could also mean any recall issue has already been fixed.
Search Tools Aren't Only for Recalls
Are you still wondering about the car's title or how to check a vin for accidents? If you aren't sure, there's an easy way to find out.
You can use search an online search tool from vininspect.com to find other info about your prospective vehicle as well.
Here's a list of some other information you can find by using a VIN number lookup.
Accident history
Stolen vehicle check
Mileage history
Prior owners vehicle check
Current technical data
Thanks to VIN number lookup tools, you can have background info about cars and trucks available with the click of a mouse.
You don't have to take anyone's word for it, you can look for yourself.
What's the Vehicle's VIN?
A Vehicle's VIN can be found in different locations based on the make and model of your car. According to driving-tests.org, VINs are most commonly placed:
Driver's side interior dash (usually pretty far back towards the windshield)
Under the hood (front-engine block)
The front end of the driver's side frame (for older cars)
Inside driver's side door pillar
A Vehicle Identification Number is made up of a combination of letters and numbers. It may seem like a long stream of gobbledygook, but each character represents something.
The country, year, model, make, year, and assembly plant where the vehicle was made are contained in the VIN.
What Can I Do if My Vehicle Is Recalled?
If you receive a letter of recall on a car or truck you own, follow its instructions. Some recalls are for minor issues.
If this is the case, you are fine to drive your car or truck to the dealership or around town, check for and handle car recalls
Hence, if the recall is the result of a more serious issue, you'll likely be instructed to get your car to a dealer ASAP.
If you're unsure of whether or not you can drive your car, contact your local dealership. You may also contact the car's manufacturer using the contact information provided on the recall notice.
It's very important to follow instructions regarding recall notices as it could be a life or death issue.
You may discover an issue by using a check recall by VIN tool. If you don't get a notice in the mail, contact your local dealer to ask for recall instructions.
Take Control Of Your Next Vehicle Purchase
The next time you head out to buy a used vehicle, be sure to locate the VIN. By using a VIN number lookup you can find out if it's an honest sale. You can also look for accidents or recalls by VIN.
Vehicle recalls are easy to find if you know where and how to look. By using online search tools and a VIN number check, you can find out where that car has been.
You can also predict any repairs it may need and if they will be covered by a recall.
Thanks to the convenience of online recall check tools, your car shopping just got a lot easier!
Check For and Handle Car Recalls.