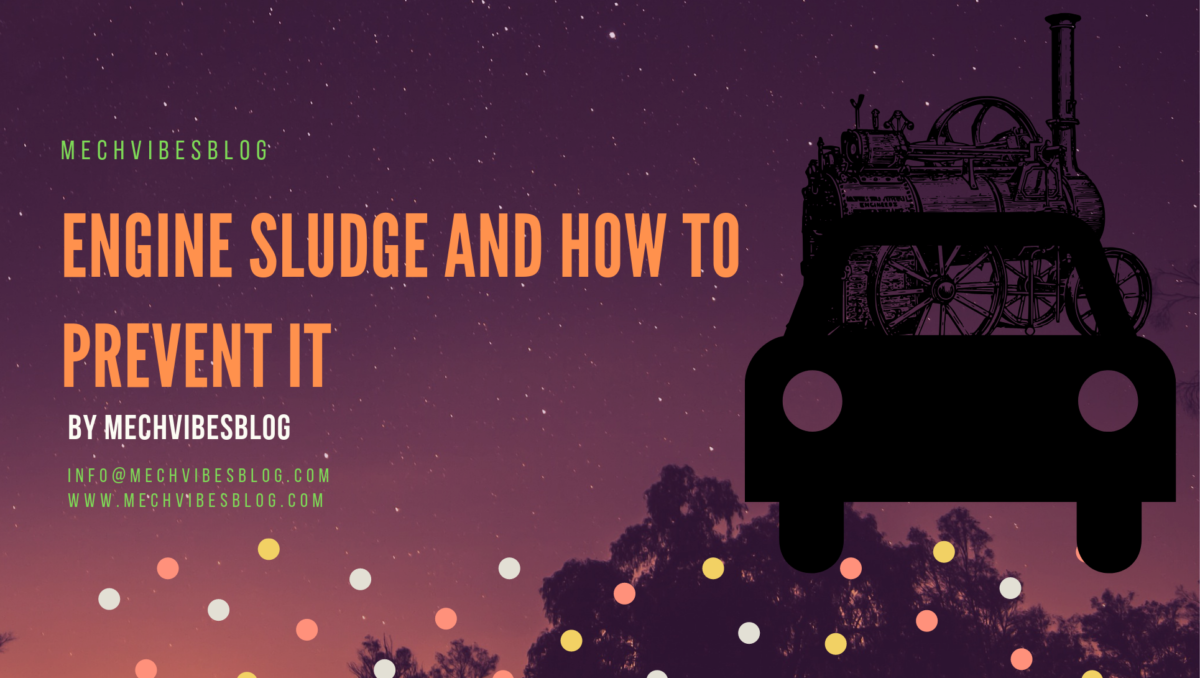 Engine Sludge and How to Prevent It
Engine oil sludge – what it is and how to prevent?, Is a combination of oxidized oil and contaminants that have settled and been dispersed onto engine surfaces.
Sludge affects both petrol and diesel engines, and is surprisingly common.
Engines have changed over the years, becoming more efficient and less polluting while lasting longer.
Sludge is a gooey deposit that reduces or shuts off oil circulation and is exactly what it sounds like an accumulation of dark, greasy, and tarry deposits inside the engine crankcase.
Furthermore, sludge is a mixture of engine oil that has been oxidized with soot and dirt from the atmosphere which the engine takes in for combustion.
Engines are designed to run with clean motor oil. With the presence of engine sludge, the oil will hardly lubricate to cool the engine.
Oils that can handle higher RPM's and tougher conditions. These oils have more additives in them to suspend soot particles and maintain oil viscosity.
When engine temperature rises, oil breaks down faster and low viscosity oils break down faster than heavier oil.
Related
Automotive Electronic Control Modules
Three Reasons Why your Car's Brake Squeaks
Causes of engine sludge
Use of low quality oil
Extended oil change interval
Driving over short distance
Metallic particles
Coolant leaks
Symptoms/How to identify engine sludge
Strange noise from valve cover or tappets
Low oil pressure
Check Engine Light on dashboard
Service require notification light on dashboard
Loss of engine power
Greasy sludge on oil filter
Oil drains slowly when plug is removed
Oil splatter detected around engine block, head or valve cover
Take off oil sump to check
Take off oil cap and use a flashlight to check if oil is bump up
The above listed are major causes and symptoms of engine sludge, diagnosing such situation requires much attention.
Flushing Oil Concentrate safely remove heavy, persistent engine sludge without dismantling engines. An engine which has been cleaned of deposits and contamination and which is then filled with fresh oil not contaminated with old impurities can develop its full performance characteristics. A breakthrough in reducing costly repairs, labor and vehicle downtime.
Related
What is AdBlue and Why is it Essential for Diesel Cars?
Ways to prevent oil sludge
Perform routine maintenance on your vehicle is the best way to prevent engine sludge and also to extend the life of your vehicle.
Service due alert pops up on dashboard to prompt you when your vehicle is due for service.
Neglecting oil change on your vehicle's engine can cause engine problems, severe engine damage and high replacement cost.
The use of engine flush regularly can also help prevent engine sludge.
An engine flush helps loosen deposits and dissolve sludge, restoring your vehicle to a like-new condition.
Open the hood of the vehicle, remove engine oil cap, pour a can of engine flush treatment inside the engine and leave engine to run for a while.
Furthermore, frequent checks of your oil level is very essential. Use your vehicle's engine dipstick to check your oil level every morning before you run engine or set off to your destination.
Performing this every morning can help increase the life expectancy of your vehicle
Besides, the use of prescribed oil for your vehicle can help prevent engine sludge. Make sure to use proper grade, weight and rating of motor oil for your vehicle.
You can also check your owners manual for the type of oil that fits your vehicle. For smooth lubrication always go in for fully synthetic oil.
Frequent oil changes and an occasional engine flush are a must. Also, take caution when purchasing a pre-owned vehicle – always ask to see maintenance records before purchase.
Call road side assistance or speak with a knowledgeable and friendly technician or mechanic to discuss your vehicle maintenance schedule. Don't let oil sludge stops you, stop oil sludge before it starts!
Related
Top 10 Things to Check When Buying a Used Car
Wrap-Up
Remember to always use a good quality motor oil whenever your vehicle is due for service. It is also advisable to follow the service recommendations of your vehicle to prevent engine sludge.