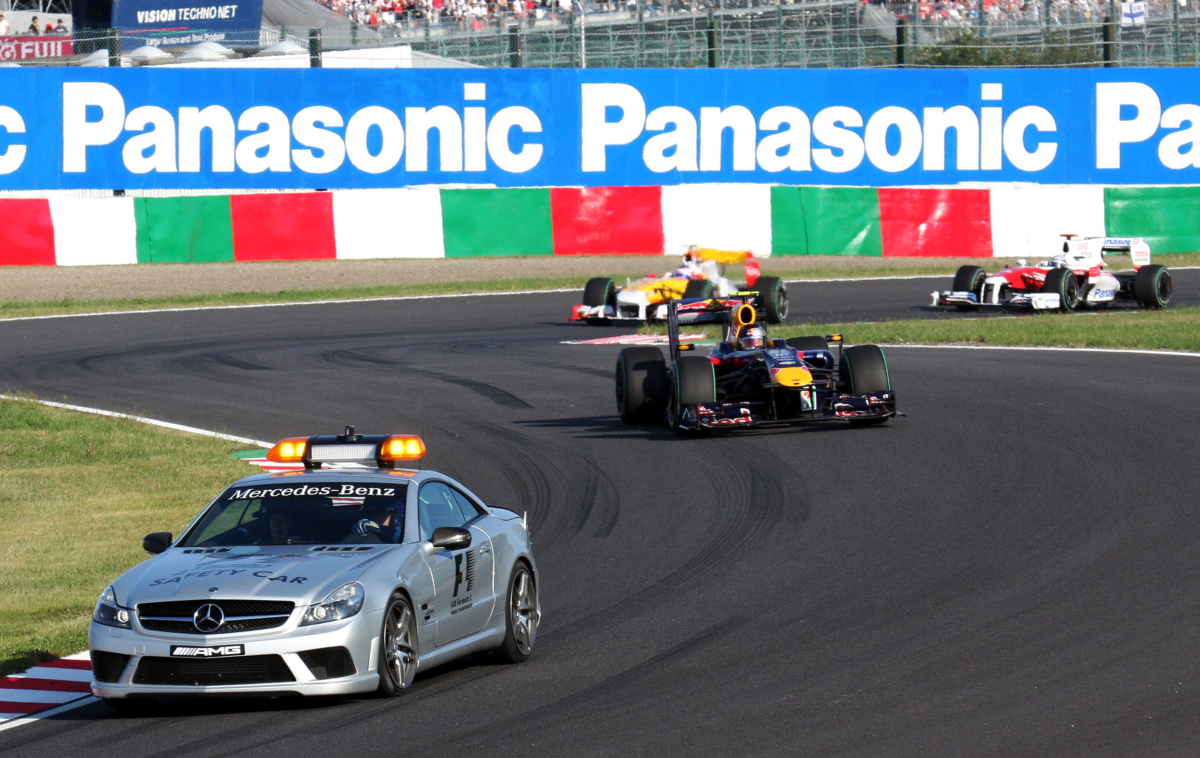 Car Races Can Enjoy Live: No More Sim-Racing
Are you a fan of motorsports? If so, then you have probably been missing having live races on television that you can watch from home or being able to go to the stand and feel like you are a part of the action.
With the stay-at-home orders interrupting your normal life, you are not able to see or participate in your favorite sports or motorsports even as a fan.
Alternatives like re-watching older races or playing online racing games have become the new norm for many people who are waiting to hear when things can go back to normal so that motorsports can start up again and once again be televised.
However, this isn't always a good alternative, since many people have become sick of watching the Sim-Racing events to get their fill of the racing experience.
Well, for those who have been missing the races, you will be happy to know that the Giti motorsports calendar has dates for new races in the year 2020, and as early as July 11th. So, you can again get excited to be apart of the action as the world gets used to the new social distancing practices while at public events.
If you want to know more about when these events will take place, and what you should prepare for in the future, then keep reading to see all the information that you will need to know.
When Can You Start Tuning In?
For those who tired of the alternatives like company drivers Sim-Racing, and trying to get your fill of racing, then you will be happy to know that you won't be waiting long. In fact, the first event is set to be on July 11th.
This makes headway on a whole new schedule of events that will last the rest of the 2020 year.
Though the first part of this scheduled year was subjected to the stay-at-home order that kept many people from leaving their homes except for the most essential things, fans of motorsports were no longer able to see the races that they have become accustomed to watching.
However, now that some of the restrictions are lifting and events are slowly creeping back into society, races are starting again.
With the schedule starting in July, there are multiple events each month for almost the rest of the year, you will now be able to watch your favorite drivers race again.
Just tune in on the dates and times mentioned on the official calendar and you will be able to see your favorite drivers' race in real cars.
Will Anything Be Virtual?
Well, because cities are reopening, there will likely be cities that may begin allowing fans to join the drivers and cheer from the stands, but there will still be some virtual aspects as well.
The Digital Endurance, for example, will take place but will be a digital experience. This will allow you to be apart of the action without leaving your home.
Most of the events will be open to fans with some restrictions in place. However, as places are allowed to reopen and more events can take place, those restrictions might be lessened over time.
But there is no way to tell for sure, so keeping up with motorsports new will allow you to keep abreast of any changes as they happen.
Plus, if you have gotten used to drivers playing the online racing games like Sim-Racing, you can always have those in-between major events to keep you feeling like you are still part of the action.
If there is another issue with the world-wide pandemic, things could change drastically. However, this is not a problem that is expected to happen at this point.
How Many Events Will There Be?
The number of events that are currently on the Giti calendar of events is just over twenty. With the exception of the month of December which has no events as of yet.
So, you have a large number of events to look forward to, so mark the dates and times on your calendar to make sure that you don't miss which races that you want to watch the most.
However, you will want to stay up to date on the dates and times as they could be subject to change as the pandemic continues. So, keep track of the calendar as it changes to ensure that you are up to date on all the current times.
So, now that there will be live events once again, how many events will you get to see each month?
Well, the good news is that there are multiple events on the calendar for almost every month until the end of 2020 and beyond, so there will be many events to watch.
Here is the number of events listed for each of the following months:
July – 2
August – 6
Sept – 5
Oct – 5
Nov – 5
The Giti calendar also shows the events that will continue into 2021, so here is the list for the first few months of the next year as well:
Jan – 2
Feb – 2
March – 1
April – 2
This will help you know how many events will be upcoming so you know what to make time for. If you are planning to watch the events, then mark them on your calendar to ensure that you catch them all.
What Events Are on the 2020 Calendar?
The events that are scheduled to be held are many, but these are happening in different places around the world. So, what events are happening?
Well, starting in July, there will be Nurburgring VLN Endurance #2 and #3, which will both be held in Nurburg, Germany.
The Nurburgring VLN Endurance will continue in stages over the course of the year with the final stage at the end of November with the Nurburgring VLN Endurance #8.
There will also be the 24-Hours Nurburgring in September, which will last three days between the 24th and 27th of the month.
In August, the UK Fun Cup #1 will begin on the 8th and multiple stages throughout the year as the Endurance race will.
These events will all be taking place in different cities like Norfolk and Chesire in England. The Digital Endurance races will continue in August as well, with the 7th stage being held then.
August will be a busy month since it will also have the Truck Racing #1 between the 22nd and 23rd.
This race will also be held in England, as the UK Fun Cup, and will also have multiple races throughout the rest of the year.
Although August is seeing the beginning of many different events, there is one that will not take place until September. That is the Formula Drift USA. This event will begin on September 4th and last until the 6th.
Unlike many of the other event, this one will be held in the USA in St. Louis, Missouri.
However, the other racing of this event will happen in different cities and states throughout the US and India, including Texas, Washington, California, Dubai, and Abu Dubai.
This list might sound like a lot to keep up with, especially because this hasn't been needed for much of this year, but as long as you know when the events will be you should be able to catch all the ones that you are interested in watching.
When Will the Last Race of the Year Be?
If you want to know when the last event of the year will be, you can see from the calendar that because there will be no events held in December, the last race will be in the month of November.
However, the last event will be held on November 21st, which coincides with the Thanksgiving holiday.
That will be the last event held in the 2020 year, which gives you the rest of the year to spend with your family preparing for the Christmas holiday season. It will also end in Germany, where the first race started.
Conclusion
Being coop up for a long time can feel a bit suffocating, so getting back to normalcy can make things feel a lot better.
Whether that means that you can head out to your favorite restaurants, or watch a new race live, this can make you feel like things are finally getting back to the way that they should be.

So, if you are a fan of motorsports and want to stay on top of the events that are coming up, then continue to look up the Giti calendar for updates on events and to see what, if any, changes do occur.
With many events in the works, you can finally start watching new motorsport races the way you always have.
For racing fans, this is big new, and knowing that you will soon be able to see your favorite motorsports drivers racing once again, there is definitely a lot to look forward to.
So, take another look at the calendar to see what events you will want to watch and ensure that you can do so, then you can be a part of the motorsports world once again.