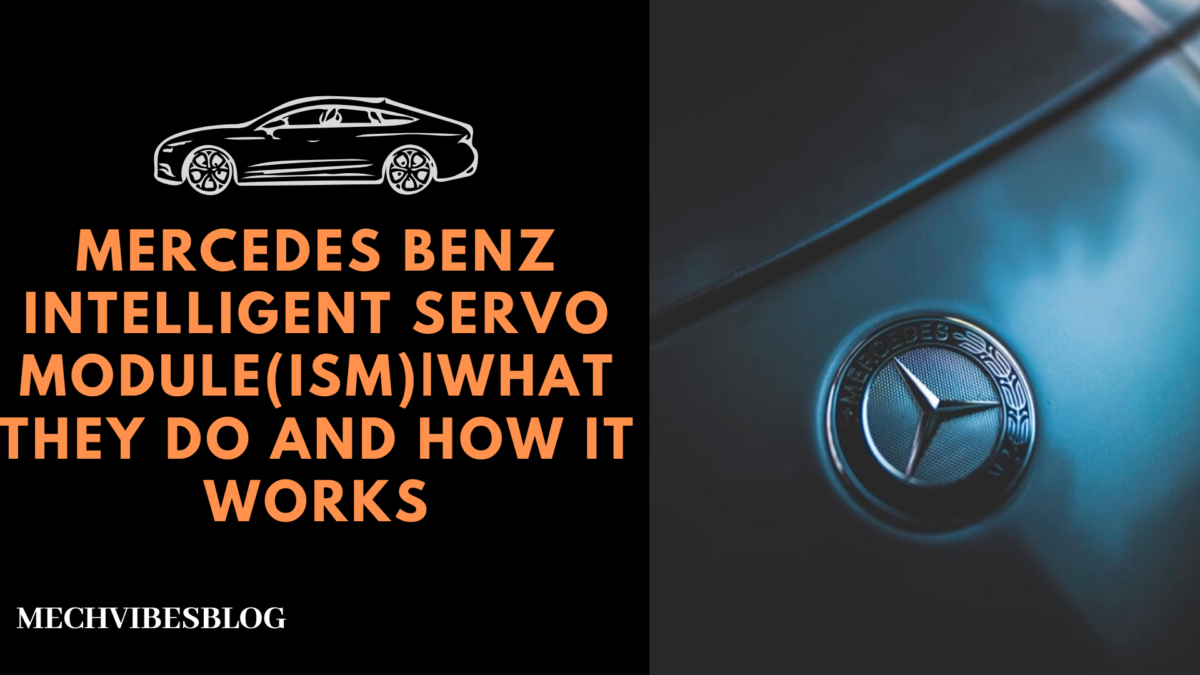 Mercedes Benz Intelligent Servo Module(ISM)|What they Do and How it Works
How often does your Mercedes Benz refuses to shift from park to drive, reverse or neutral? Stacked at a parking lodge as a result of a bad Intelligent Servo Module which makes it difficult to shift your vehicle's gear.
For the past several years, car owners and car guys keep asking what is ISM and how does it works?
What are the causes of ISM related and its solutions.
In this article, we will discuss Mercedes-Benz Intelligent Servo Module(ISM) transmission problems.
This guide will help you narrow down Intelligent Servo Module, its transmission problems and teach you how to perform major repairs.
Mercedes-Benz builds very reliable transmissions and still in existence.
These transmissions are mainly controlled with several electronic components and numerous sensors.
Intelligent Servo Modules are mainly built in new manufactured vehicles. Besides, they are mostly found in 7-speed transmissions.
Mercedes cars which are equip with these modules mainly have their gear selector leaver mounted on the vehicle's steering column.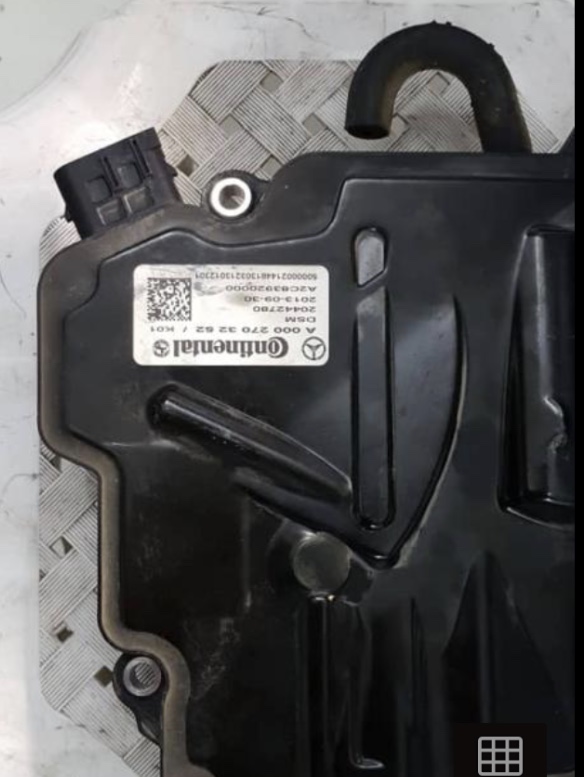 WHAT IT ENTAILS
The Intelligent Servo Module(ISM) purposely built for DIRECT SELECT can be found and mounted on the transmission housing.
This Mercedes Benz Intelligent Servo Module for DIRECT SELECT reads its signal from internal sensors such as the angle sensor which records actual position of range selector lever and shaft.
Besides, Intelligent Servo Module(ISM) receives connection from the Controller Area Network(CAN) which enables it share information with other units such as the;
Central Gateway Unit
Transmission Control Unit
Electronic Ignition Switch (EIS) control Unit
Steering Column Module
Instrument Cluster
Electronic Stability Program(ESP) control unit
Mercedes Intelligent Servo Module comes with huge cost in terms of replacement and a bit moderate in-terms of repairs.
Major causes of a faulty Intelligent Servo Module(ISM) is as a results of a blown fuse/relay, in-built component failures or crashed software code.
Moreover, Intelligent Servo Modules are purposely built for one specific car and installing a different or used ISM on a different vehicle requires programming and adaptation.
Besides, is advisable to try fixing it on the vehicle and see if it works, if not then you need to program it in order to match the vehicles Identification Number (VIN) information.
The only way to get a used Intelligent Servo Module to work on your Mercedes-Benz is to find a third party that program ISM Modules.
This procedure may be referred to as flashing ISM(Intelligent Servo Module).
In other to know how a diagnose a faulty Intelligent Servo Module, is very important to focus on how the situation is related.
Related
Mercedes Benz C250- Service Light Reset
SYMPTOMS OF FAULTY INTELLIGENT SERVO MODULE
Vehicle hardly start.
Vehicle's gear won't shift.
Revs at high rpm.
Cluster light goes off.
Vehicle won't crank due to loss of communication from the Transmission Control Module.
Error data from actuator motor in the component A80 of the Intelligent Servo Module(ISM)
Car shakes badly in idle.
Further, since we have get to know major causes and symptoms regarding Intelligent Servo Module, is now time for us to dive deep on how to diagnose a faulty Intelligent Servo Module(ISM).
LIST OF MERCEDES BENZ VEHICLES WITH INTELLIGENT SERVO MODULES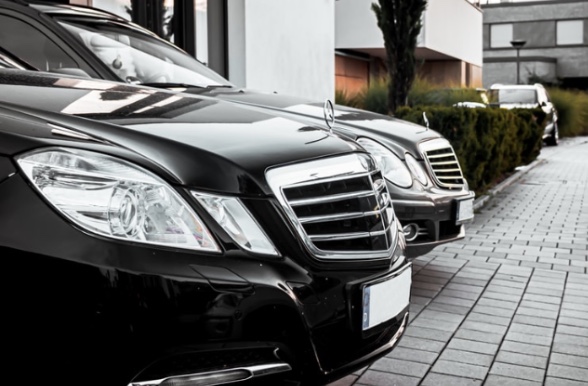 Mercedes Benz Intelligent Servo Module(ISM is found mainly on newly built 7-speed tronic transmissions with advance features.
A list are the names of Mercedes Benz vehicles built mainly with Intelligent Servo Module(ISM)
Mercedes A Class
Mercedes CLK
M-Benz CLC
Mercedes CL
Mercedes CLS
M-Benz E Class
Mercedes GLK
Super Mercedes Benz S-Class
Mercedes SL/SLK
TROUBLESHOOTING FAULTY INTELLIGENT SERVO MODULE(ISM)
Here, we will digest further on how to troubleshoot or diagnose a faulty Intelligent Servo Module.
Follow these step by step guide on other to diagnose a faulty Intelligent Servo Module(ISM) successfully.
Further, when diagnosing Mercedes Benz Intelligent Servo Module, you need a diagnostic scanner.
I recommend using advanced professional scanner that reads transmission codes.
In such related issues, using MB Star Diagnostic scanner would be of a great help.
PROCEDURE I
Locate your OBD II port and connect diagnostic scanner. OBD port can be found straight downstream of the steering column or dashboard.
"Make sure to turn it on. Other scanners automatically turn on when is connect regarding ignition is on"
PROCEDURE II
Select Vehicle(Mercedes Benz), model and year.
PROCEDURE III
Select vehicle control Units. Make sure it reads all vehicle model details.
PROCEDURE IV
When done selecting vehicle model and year. Locate the Powertrain option and select.
PROCEDURE V
Locate and select Intelligent Servo Module. If selected, you will be able to have a clear view of whats wrong with the vehicle at hand.
You will be able to read and clear vehicle's fault codes
Read vehicle's live data
Perform accurate activation/adaptions
MOST COMMON DERIVED FAULT/ERROR CODES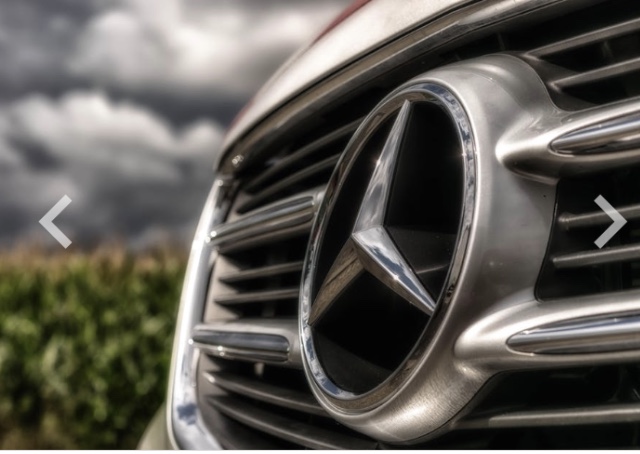 *1994 – Component A80 ( Direct Select defective/cannot reach specific target position)
*1984- Unknown fault code(Unknown fault type)
*5399- ESP CAN Signal gear selected from N15/3 is implausible
*C103- ETC No CAN message received from A80 ( Intelligent Servo Module for Direct Select)
REMOVING MERCEDES BENZ INTELLIGENT SERVO MODULE(ISM-A80 MODULE)
Mercedes Benz Intelligent Servo Module(A80 component) is located on the outside of passenger side of the transmission and to remove is a major job.
It requires removal of drive shaft, transmission bracket and other additional loads. Loads. Getting a manual guide will be of a great help.
COST FOR REMOVAL/REPLACEMENT
Its major job and I estimate labor and parts $2,300
REPAIRS
When repairing on stacked shifter in terms of module replacement, module needs to be "virgin" / new.
This shifter module needs to be program in order to match vehicles VIN or factory details.
Besides, when repairing a faulty Intelligent Servo Modules requires a specialized Mercedes Benz technician with advanced tools.
After repairs is complete on the ISM, its selection selector needs to be adapted with advanced diagnostic tools.
WRAPPING UP
When working around Mercedes Benz Intelligent Server Module, its advisable to always go by the right procedure for a successful work done.
Besides, get a good or professional technician to help in working on these modules.
They are quite expensive and much attention and accurate diagnostics is needed when doing stuff like this.
What's your view, drop your comments!
Disclaimer
Statements expressed above are only for informational purposes and should be independently verified.